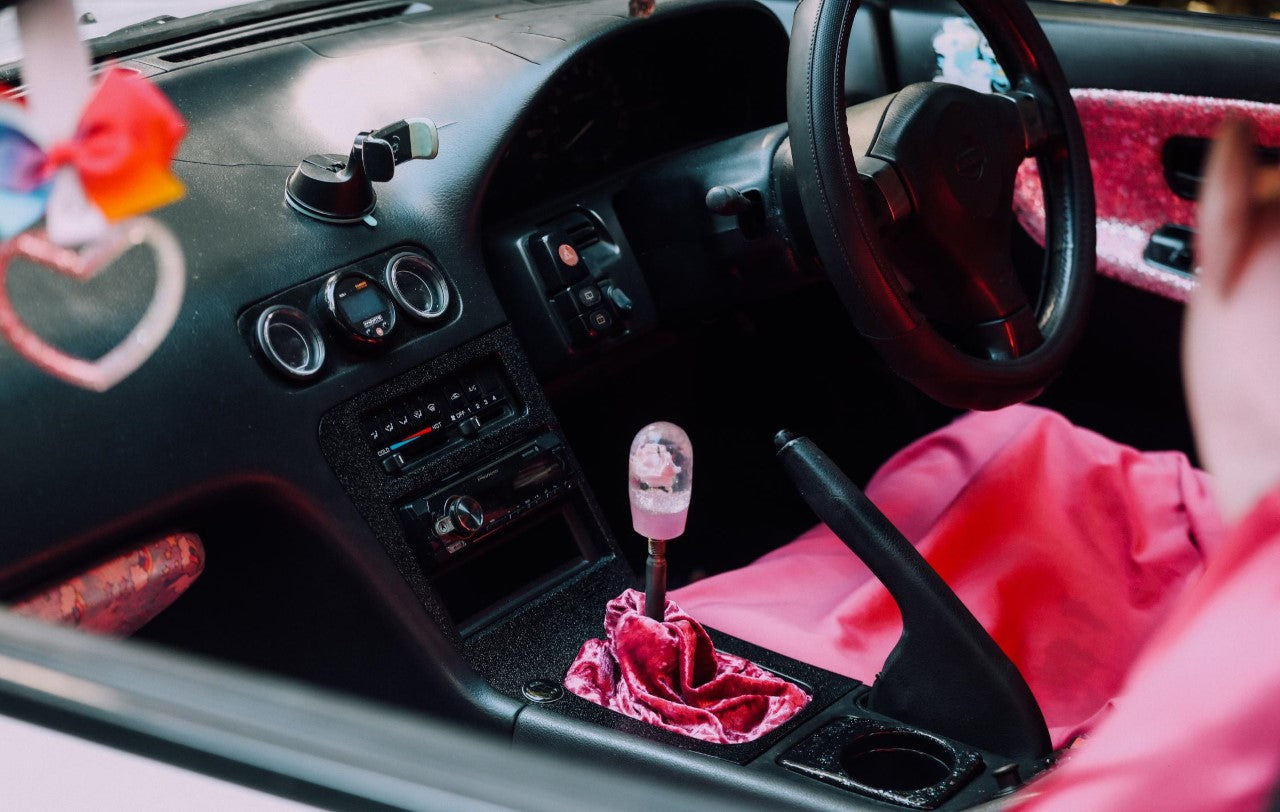 Automotive parts, accessories & racewear
Your one - stop shop for the cutest automotive goods!
Shop Now
What's New
Shop our range of product favourites!




NEW TSURIKAWAS
Shop our collection of unique, one of a kind, hand made Tsurikawas to cutesy up your ride!
LIMITED EDITION FIA MOTORSPORTS GLOVES
Shop our range of FIA motorsports gear. Made to withstand up to 370 degrees C (700 F) for 11 seconds! The highest degree of technology and comfort, with a unique touch of adorable.

kawaiigarage

kawaiigarage
checkout our new apparel!








Meet Our Sponsored Drivers

Stacey
Hi there! My name is Stacey and I live in NZ! I have a huge passion for all things car related and I drive an sr20det Nissan s14, one of my dream cars! I recently got into drifting and I am so excited to see where this journey takes me. I'm always happy supporting other women in motorsport and pushing for more women to get out there! 
@STACEEYCAKES
Mercury (Mercurial Mouse)
I have had the pleasure of experiencing Mercury's motorsport journey first hand from early on and her growth is phenomenal. From hill sprint comps & rally driving , her first drift comp this year and everything in between, this girl has really pushed herself out of her comfort zone and has truly become an incredible asset to the motorsports community.
@MERCURIALMOUSE 
 TESSA
Hi! My name is Tessa and I am from the Manawatu, NZ.

I grew up watching Motorsport but always thought it was a sport for males! but at 16 I was offered an opportunity to have a go in a ministock and I was HOOKED! I spent 4 years competing in ministocks and then 4 years in stockcars before I decided to make the move to track racing.

I purchased my Honda Civic (road car) and with help have built it into my dream race car. I mostly compete in club sport events at my local track and I am currently sitting 2nd on points in my class with only one round to go! I am also the only female in my class!
Tessa took out first place in the SF cup! As well as Top female round 1 performer and top overall points scorer in the female category Sybil Lupp- Archer memorial.
@TESSAFIELD451
 ELICIA
My names Elicia and I am from a small country town just three hours north of Adelaide, Australia. I first got into cars when my brother brought home an s13 and I instantly fell inlove! From then on, it was my dream to someday own an S- chassis. I started out drifting in an old r31 at 14 years old at JDMX Park every chance i got, and I have now progressed onto an s13 rb25det and bigger tracks! At age 16 I bought my first r33 4 door and then soon later purchased my dream s13!
@E.L.I.C.I.A.A
BEC
I have always been into imports and currently own eleven cars! I've recently started getting into drifting in the last 12 months and have been working on some upgrades for both my r33's and jzx 100's! 
@THAT_GIRLS_R33_JZX100
SUBSCRIBE TO OUR MAILING LIST FOR SPECIAL DISCOUNTS AND EARLY ACCESS TO NEW RELEASES!
Be the first one's to gain early access to brand new, exciting products + awesome savings!